The Fucshia Christogram bracelet (IC XC NIKA)
---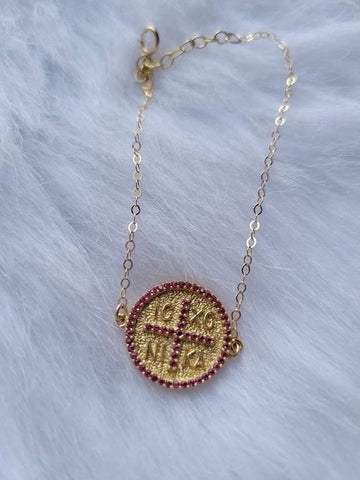 Sterling silver 925
gold plating
pink glass stone
16mM
product of GREECE
A Christogram is a combination of letters that form an abbreviation of the name of Jesus Christ.
The most widely used Christogram is a four letter abbreviation, IC XC which means Jesus Christ. It is sometimes rendered as "IC XC NIKA" meaning "Jesus Christ Conquers".

This symbol is known for offering protection, consolation, and a shield against the darts of the enemy.